A Queen & Her Court: A Story of Beginning Chess Moves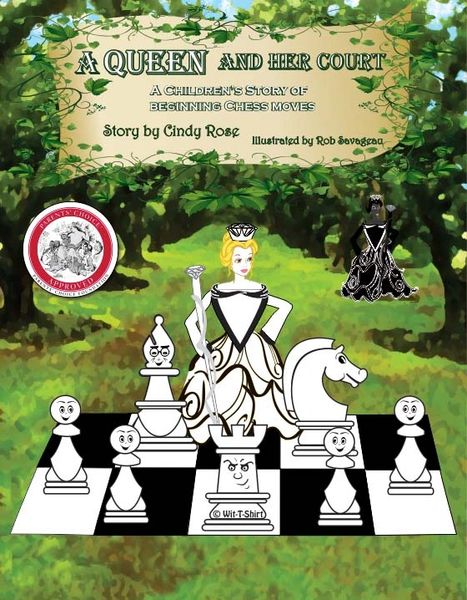 A Queen & Her Court: A Story of Beginning Chess Moves
A Parents' Choice Award Winner -- Approved Award. This is an instructional tale for beginning students, teachers, and parents on how to play chess. A fictional story of how White Queen Ivory defeats Black Queen Onyx's spell in the 64 Square Woods. In the process explaining how to play chess, and how all the pieces move.
"A QUEEN and Her Court, A Children's Story of Beginning Chess Moves is a delightful book that captures the imagination of young people who want to learn chess. It is set in a picturesque forest ruled by the queens of chess and their subjects, the magic warriors on the chess board. . . . "
— Alex Zelner, USCF Life Master

Get The Book and A Queen and Her Court T-Shirt to match !
The book is Also Available on Amazon